Pulse Secure
Your Data. Your Device. That's Our Priority

Pulse Secure is a "new" company born from the sale of Juniper Networks' Junos Pulse product line.
Pulse Secure has a global team of talented individuals dedicated to keeping your business secure and connected and are driven to ensure that you get the safest on–premise and off–premise mobility solutions that are also incredibly simple and intuitive to use.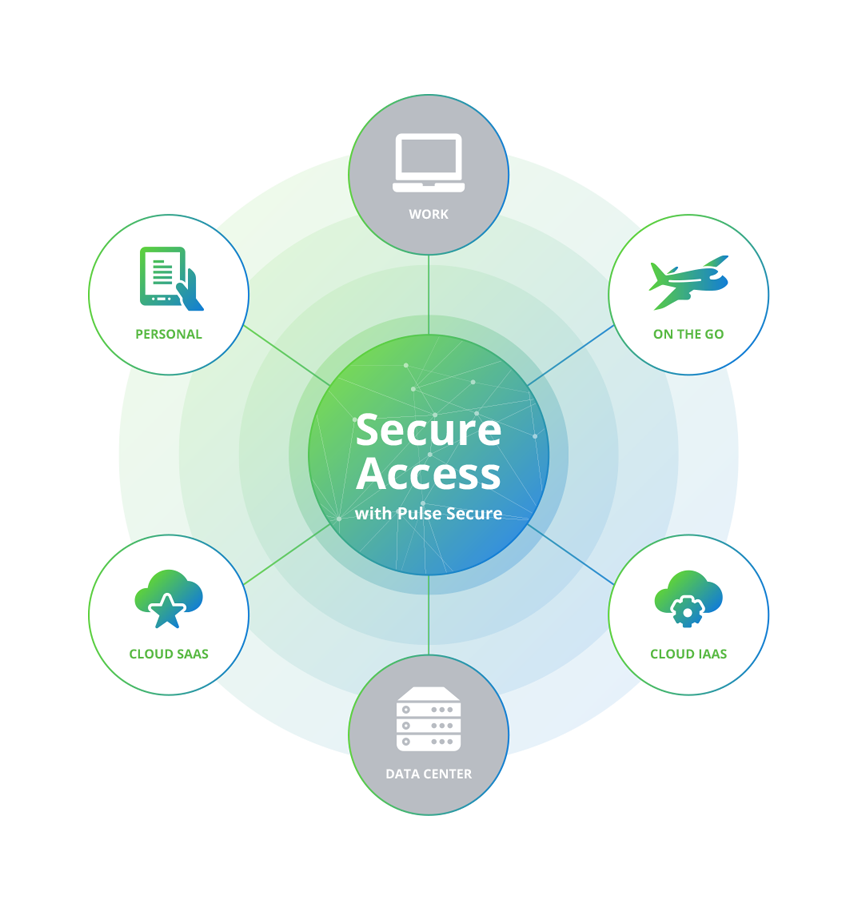 Any App, Any Device, Anywhere – Enable broad policy options across devices and user groups.
Access Policy & Control – Define a security and enforcement policy once and have it work for all devices.
Seamless User Experience – Simple app access regardless of device; in the fewest clicks.
End–to–End Data Security – Protect corporate data at the device, application and network layers.
To find out more about Pulse Secure products and solutions, please visit www.pulsesecure.net